The BraYniacs
– Abstract selection and poster evaluation –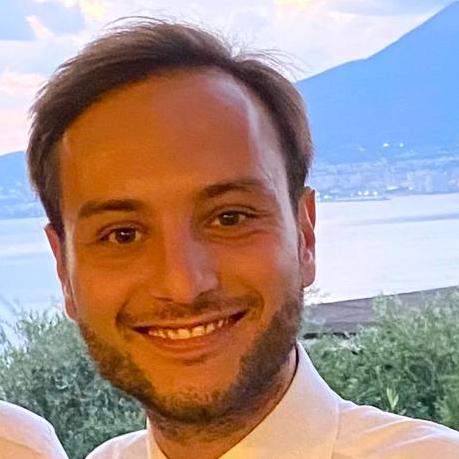 Gianmarco Abbadessa
University of Campania "Luigi Vanvitelli" (Italy) • Gianmarco Abbadessa is a young neurologist and PhD student in Neuroscience. His research field is clinical and experimental neuroimmunology. He completed the speciality program in Neurology in 2021 at the University of Campania Luigi Vanvitelli with a thesis aiming to identify immunological markers of clinical response to anti-CD20 agents in Multiple Sclerosis patients. Since the beginning of the residency program, he has followed the clinical and research activities of the outpatient Multiple Sclerosis clinic led by Prof. Simona Bonavita. Beyond clinical research activity, he currently works on a project exploring the relationships between coagulation and neuroinflammation in Multiple Sclerosis and their potential clinical implication. Furthermore, since January 2020, he has attended the T- reg cell lab led by Prof. Giuseppe Matarese (Federico II University, Italy), where he is working on projects aiming to characterize the role of regulatory lymphocytes in the pathogenesis of Multiple Sclerosis. He has always been active in scientific associations, and currently, he is the junior coordinator of the Italian Section of Young Neurologist (SIgN).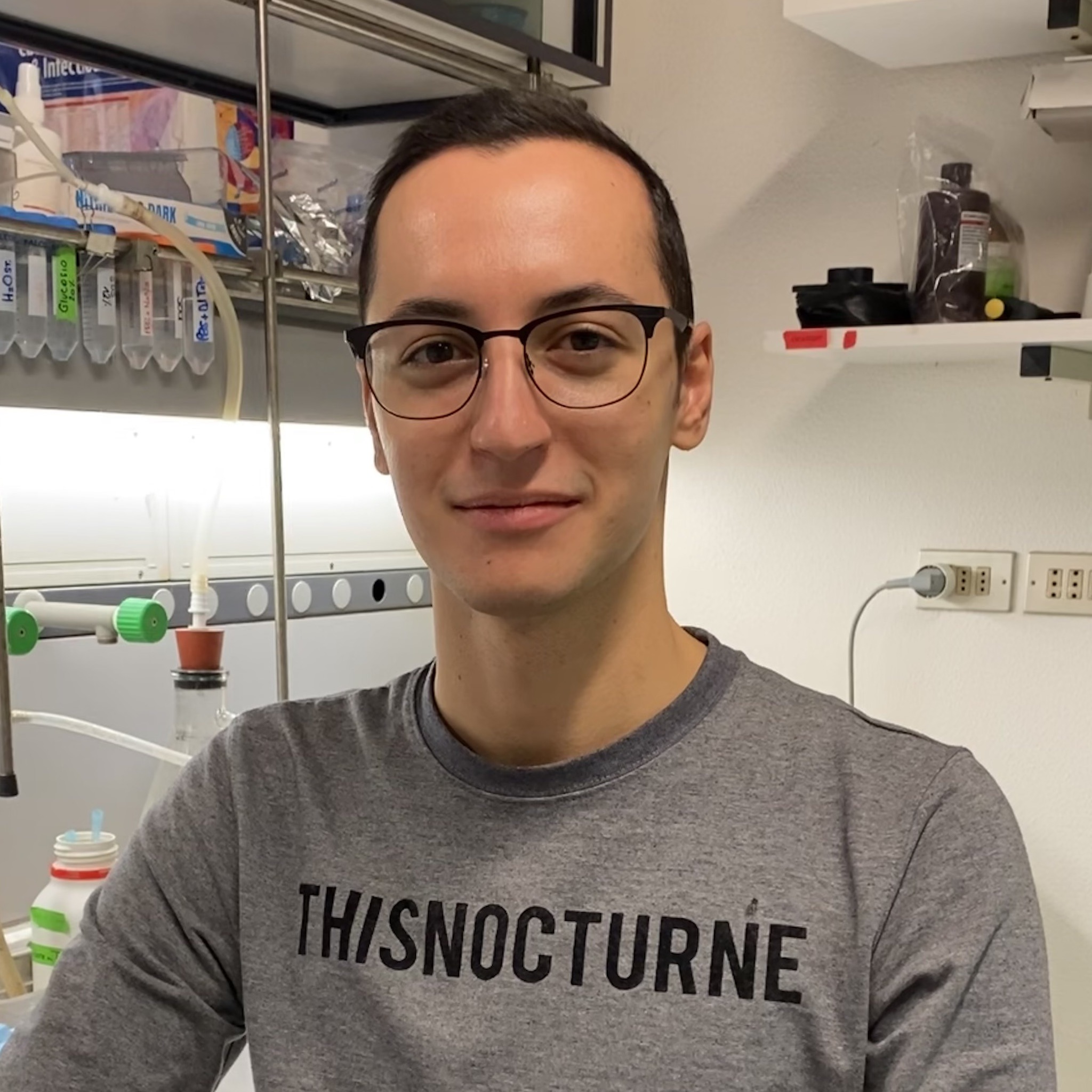 Stefano Amoretti
University of Padua (Italy) • Stefano Amoretti is a first year PhD student in Biomedical Sciences at the University of Padua, currently working in the Neuroparalysis and Neuroregeneration lab of Prof. Rossetto. His current focus is on Botulinum neurotoxin as a tool to study neuromuscular junction remodelling and plasticity. He pursued a bachelor's degree in biology at University of L'Aquila with a thesis focused on the role of white matter in the pathophysiology of Parkinson's disease. He then obtained his master's degree in Neuroscience at the University of Pisa, working on microglia-derived Extracellular Vesicles carrying β-amyloid able to induce hyperexcitability of the cortico-hippocampal network.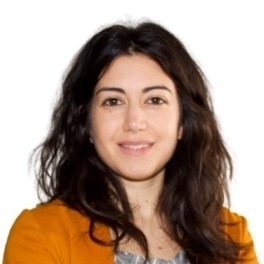 Federica Anastasi
BarcelonaBeta, Brain Research Center (BBRC) (Spain) • Dr. Federica Anastasi achieved a Master Degree in Chemistry and Pharmaceutical Technologies in 2016 and after graduating she obtained a four-year full PhD fellowship at the Scuola Normale Superiore di Pisa. During her PhD she developed high-sensitivity mass-spectrometry based proteomics methods for the early discovery of circulating biomarkers of neurodegeneration. Currently, she is a postdoctoral researcher in the group of Fluid Biomarker and Translational Neurology at the BBRC in Barcelona where she is studying the molecular mechanisms that link ageing with neurodegeneration. She is also a visitor researcher in the mass-spectrometry laboratory of the Centre for Genomic Regulation where she uses state-of-the-art proteomics methods to identify novel therapeutic targets for Alzheimer's disease pathology.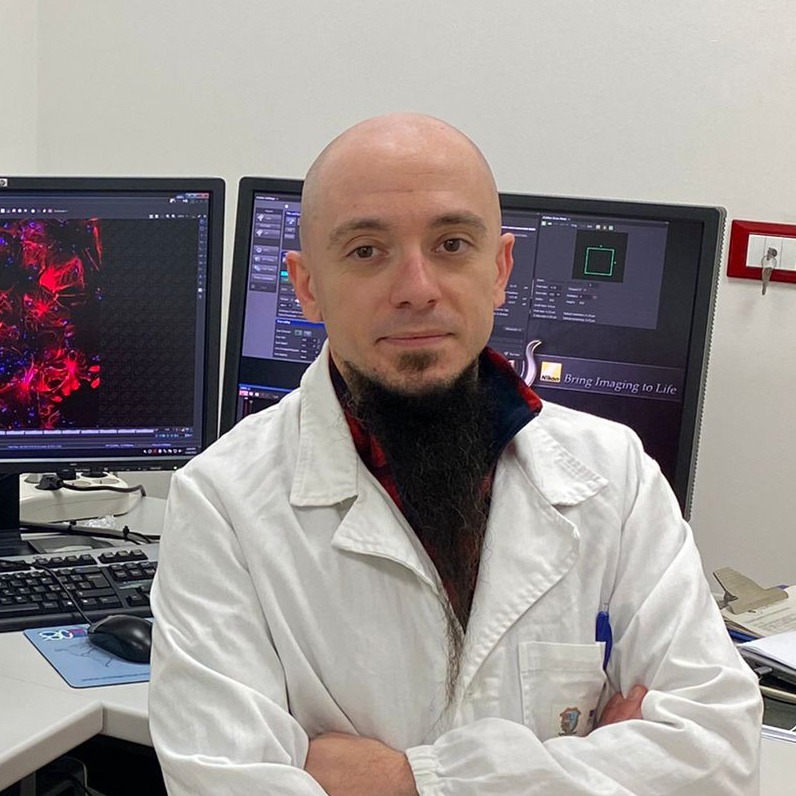 Vito Antonio Baldassarro
Department of Veterinary Medical Sciences, University of Bologna (Italy) • Vito Antonio Baldassarro was born in Foggia (Italy) in 1987. He started his scientific study at the high school as industrial chemist, then switching to the biology field with a bachelor's degree in biotechnology and a master's degree in animal biotechnology at the University of Bologna, in 2011. In the same year he started to work at the Interdepartmental Center of Industrial Research – Health Science and Technologies – where he remained for almost ten years, focusing his research on Translational Medicine and Neurobiology, with a focus on in vitro models, advanced imaging, and molecular biology. At the same time, he achieved his PhD in Cellular and Molecular Biology at the University of Bologna, building a partnership with the Institute of Genetic and Cellular and Molecular Biology of the University of Strasbourg (FR), where he also obtained a Postdoc contract. From 2021 he is a Junior Researcher (RTDa) at the Department of Veterinary Medical Sciences at the University of Bologna.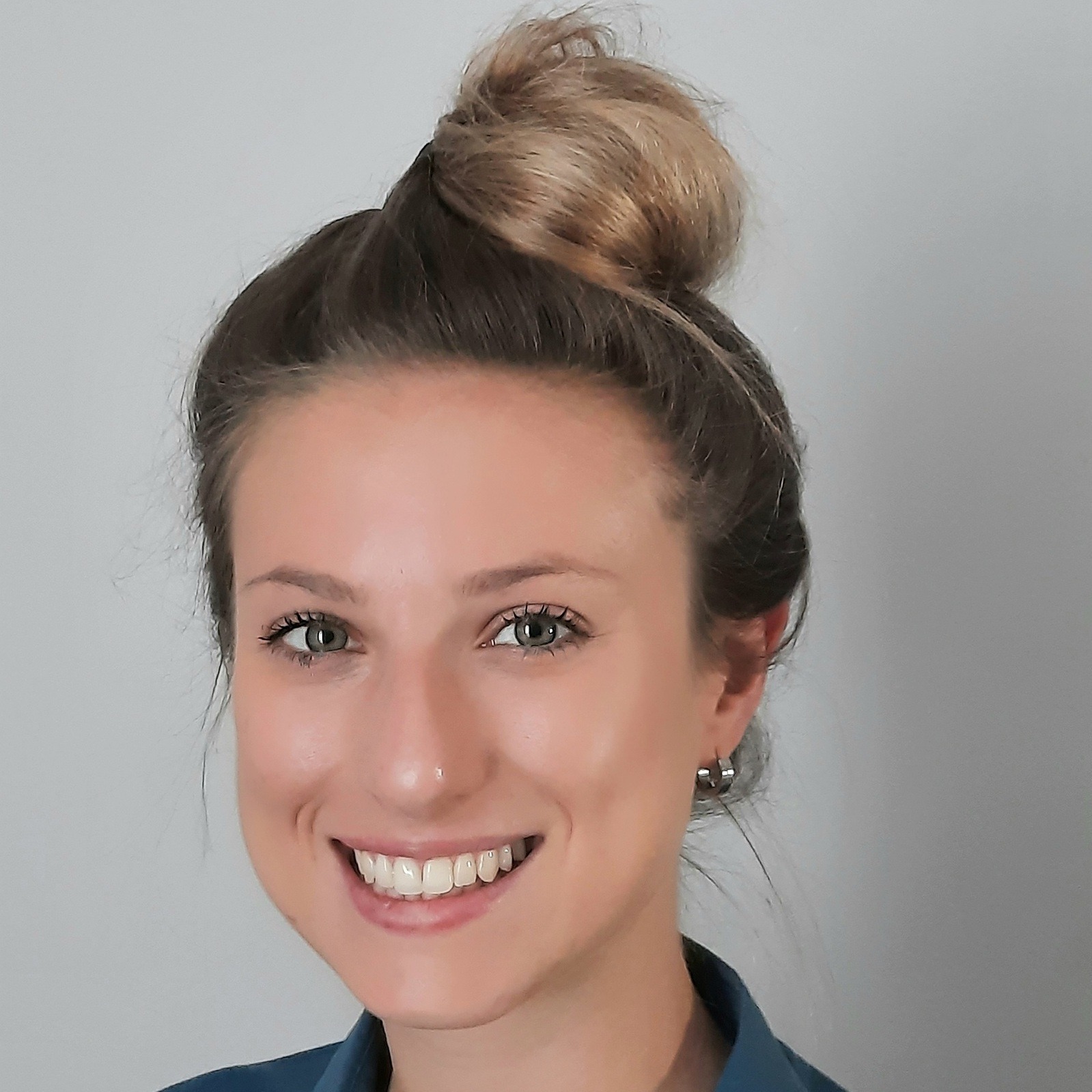 Giulia Borgonovo
Scuola Normale Superiore (Italy) • Giulia Borgonovo is a Ph.D. student in Neuroscience at the Scuola Normale Superiore, in Pisa, currently working in Prof. Antonino Cattaneo's lab. Her project focuses on the relationship between neurotrophins and microglia, the innate immune system of our brain. She obtained her bachelor's degree in Biotechnology at the University of Genoa, working on platinum nanoparticles' interactions with cortical neurons, in Prof. Fabio Benfenati's lab at the Italian Institute of Technology. She then pursued her master's degree in Neuroscience at the University of Pisa and in parallel a Second Level Master's in Neurobiology at the Scuola Normale Superiore, with a thesis on the effect of an NGF-based treatment on astrocytes in Rett syndrome mouse models.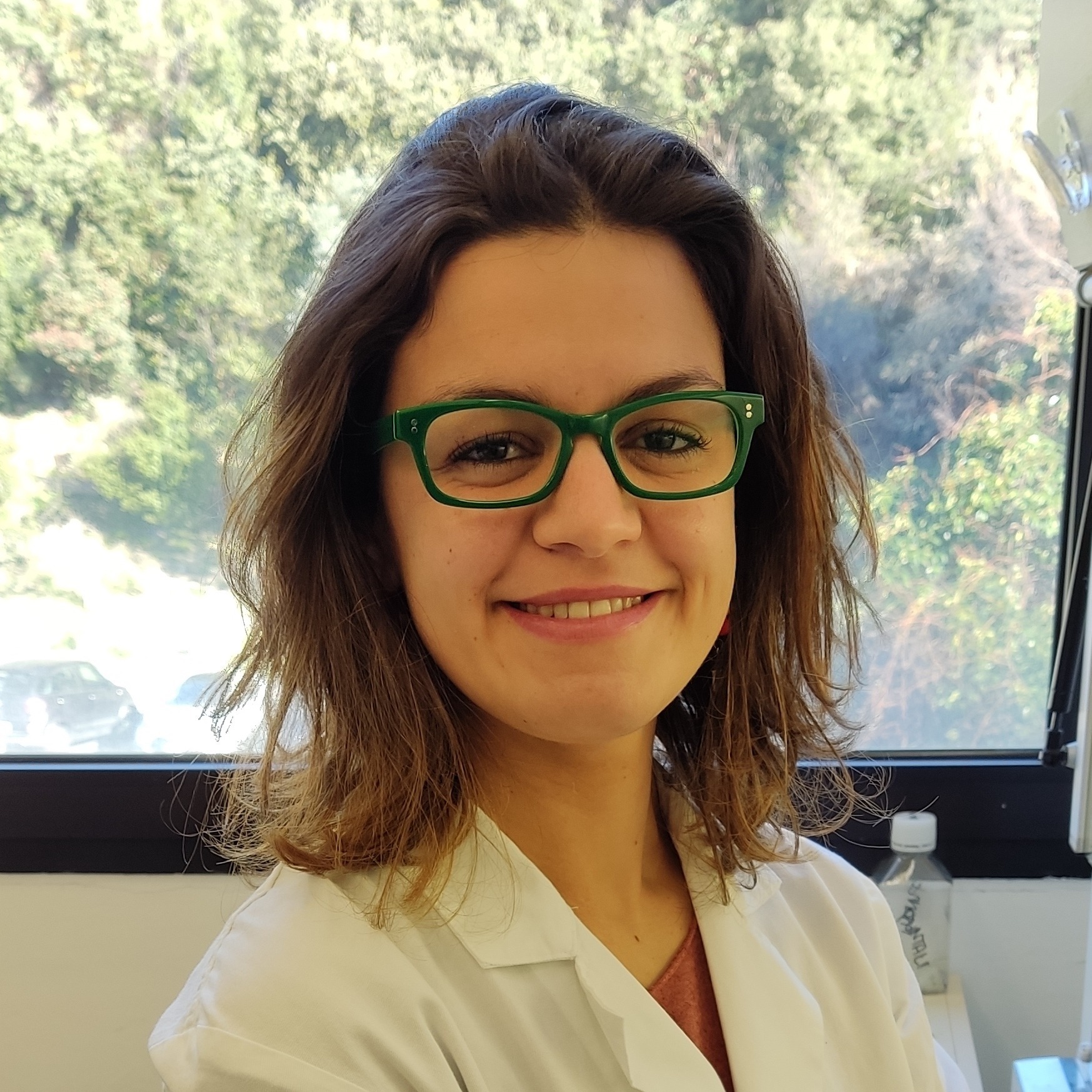 Marta Bottero
Department of Molecular Medicine, «Sapienza» University of Rome (Italy) • Marta Bottero is a research fellow at the Experimental Neuroscience Lab, IRCCS San Martino Hospital, Italy. She obtained her Bachelor's degree in Biotechnology, and then a Master's in Pharmaceutical Medical Biotechnology at University of Genoa. The main focus of her research is the etiopathogenesis of multiple sclerosis (MS), a chronic and autoimmune disorder affecting the central nervous system. Particularly, she is investigating the role of a membrane-spanning proteoglycan, nerve-glial antigen 2 (NG2) in neuroinflammation and its possible role in the autoimmune response and the role of tolerogenic dendritic cells for a suitable adjunct therapeutic approach in MS.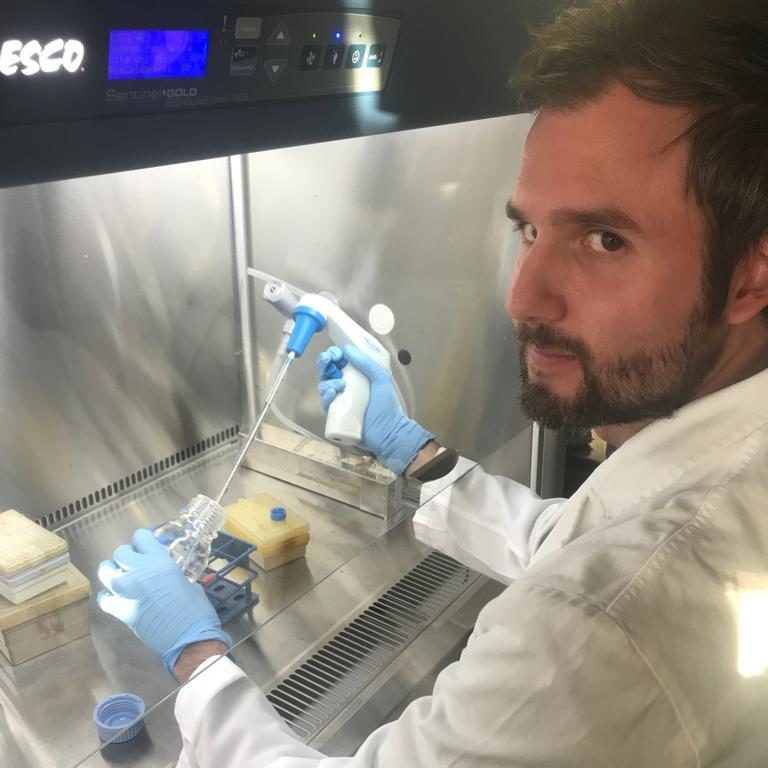 Samuele Negro
University of Padova (Italy) • Samuele obtained a Master degree in Biologia Sanitaria at the University of Padova in 2012, where he then successfully obtained a PhD in Neurobiology working at the Department of Biomedical Sciences, in the Neurotoxins, Neuroparalysis and Regeneration Lab under the supervision of Prof. Cesare Montecucco. After this, he continued in the same laboratory as postdoctoral Research Fellow and during this period he joined the Prof. Giampietro Schiavo Lab at Sobell Dept of Motor Neuroscience and Movement Disorders, UCL Institute of Neurology in London with an EMBO short-term post-doctoral fellowship in 2018. He is now a recipient of a Starting Grant Ricerca Finalizzata Ministero della Salute, working at the Clinica Neurologica, Azienda Ospedale-Università Padova. In general, his main interests lay in searching for molecular mediators and pathways involved in peripheral nerve regeneration to identify new targets for the development of drugs to sustain and improve this process.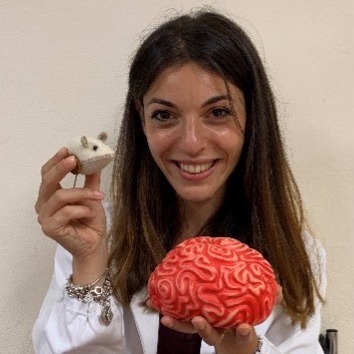 Paola Pacifico
Scuola Normale Superiore, Pisa (Italy) • Paola is a Ph.D. student in Neurobiology at Scuola Normale Superiore (Pisa). Her research interests include pain sensation, transmission and processing. She is currently working on the role of NGF-TrkA system within a group of rare congenital painless syndromes and in itch. Before joining the SNS, Paola worked as an intern at the European Molecular Biology Laboratory (EMBL) in Rome where she received her MSc in Neurobiology at Sapienza Università di Roma. She received the BSc in Biological Science at Modena and Reggio Emilia University.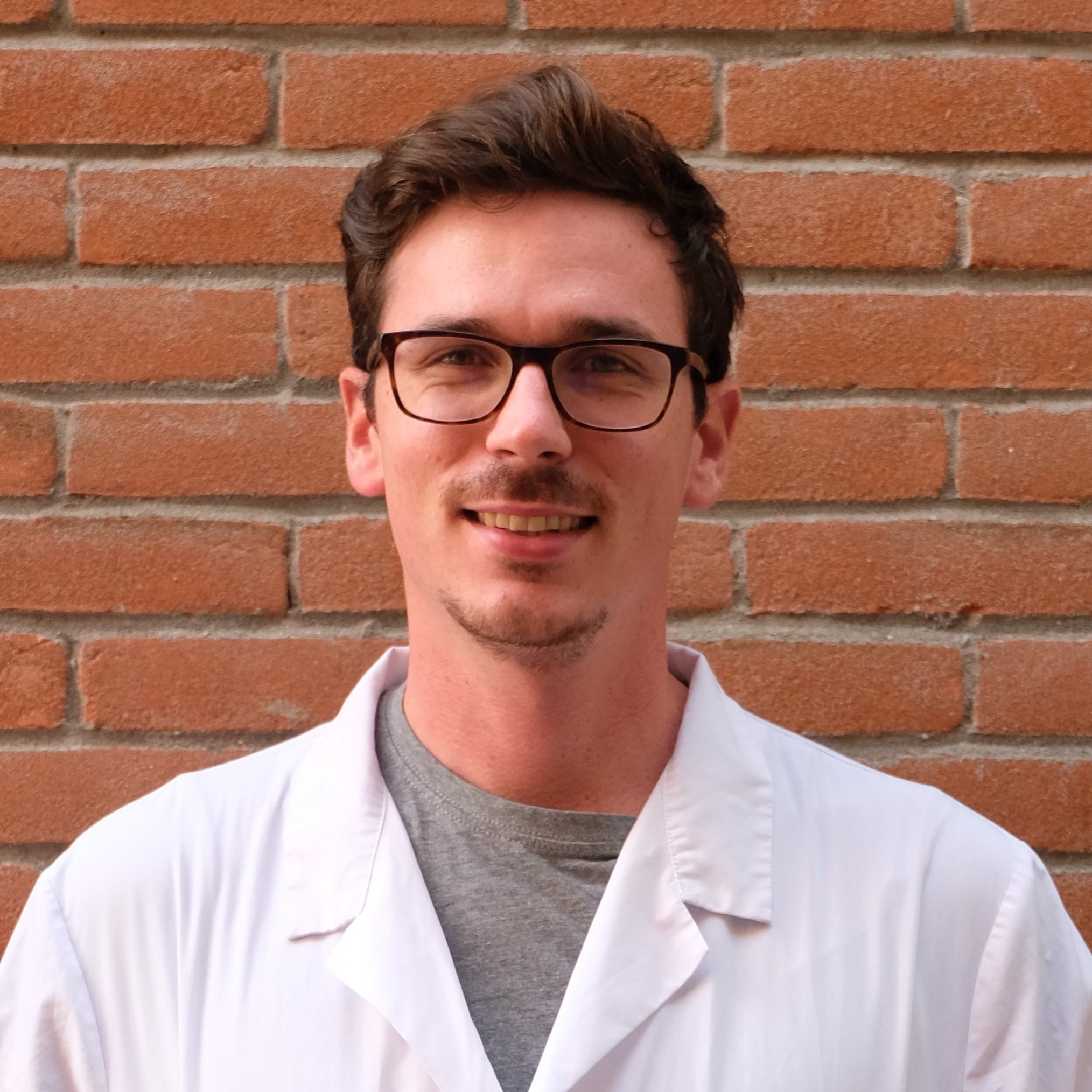 Gianmarco Pallavicini
Department of neuroscience "Rita Levi Montalcini", University of Turin (Italy) • Gianmarco Pallavicini is a post-doc working in the lab of Ferdinando Di Cunto at Neuroscience Institute Cavalieri Ottolenghi. He has been working in Di Cunto's Lab since August 2012 obtaining his bachelor degree in Molecular Biotechnology and, further, his PhD in "Molecular Medicine". Since the beginning of his training, Gianmarco was strongly attracted to develop the microcephaly gene Citron Kinase as a novel target for pediatric brain tumors. During the last 3 years he was awarded a FIRC fellowship centered on increasing the mechanistic understanding of tumor suppression based on microcephaly genes inhibition.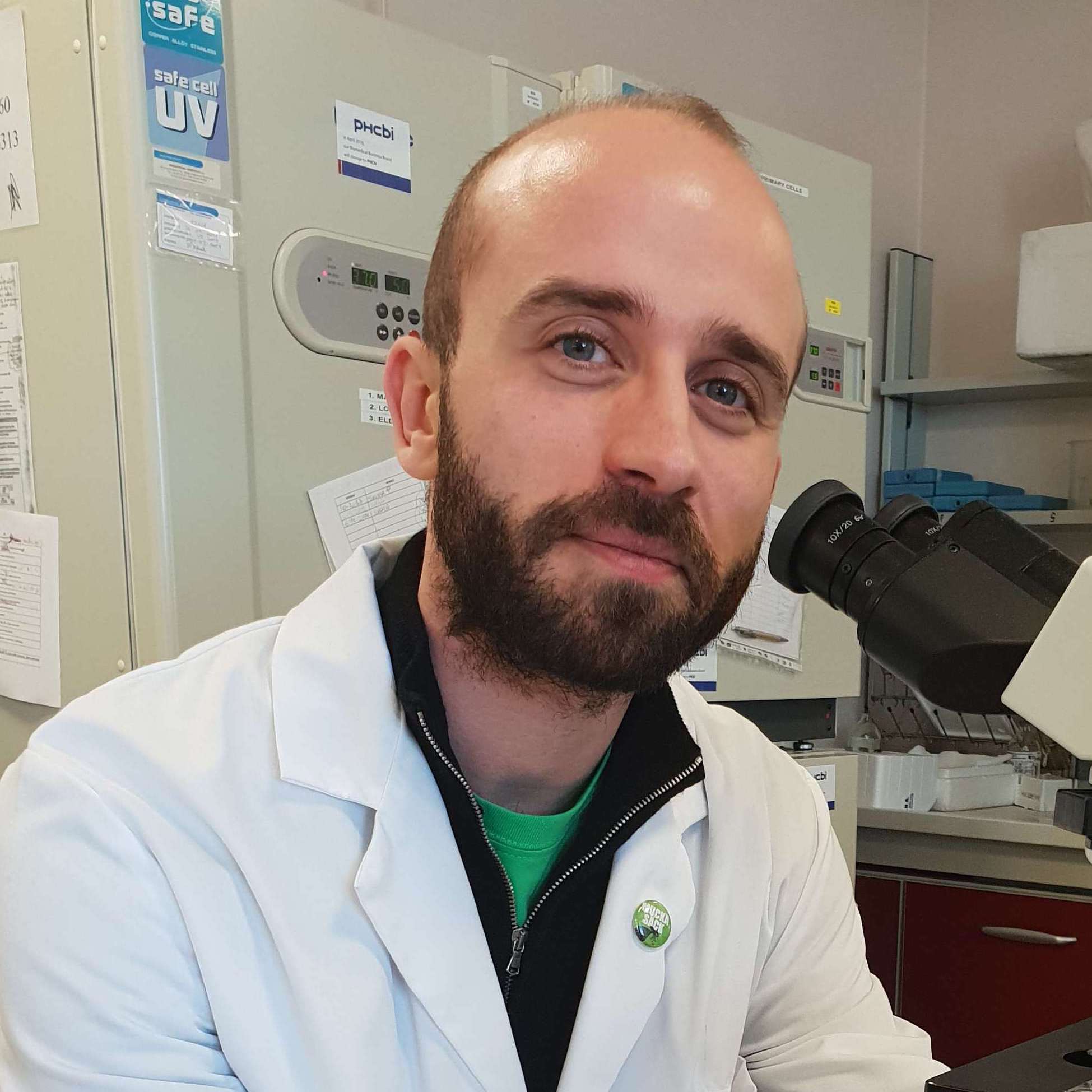 Marco Rasile
Humanitas University, Rozzano (Italy) • Marco Rasile earned his MS in Medical Biotechnology and Molecular Medicine at the University of Milan (Italy), and later his PhD in Morphological Sciences at the same institution. During his PhD, Marco studied the effects of infection-mediated maternal immune activation (MIA) on offspring' brain development, a non-genetic animal model of psychiatric disorders. He is interested in the neurovascular unit (NUV) and in the investigation of its anomalies induced by inflammation during in-utero development or ageing processes. In 2019 Marco temporary joined the McCarthy lab (Baltimore, MD) to investigate sexual di-morphisms in cerebrovascular development. At present, he is a Post-doc in Michela Matteoli lab at Humanitas Research Hospital.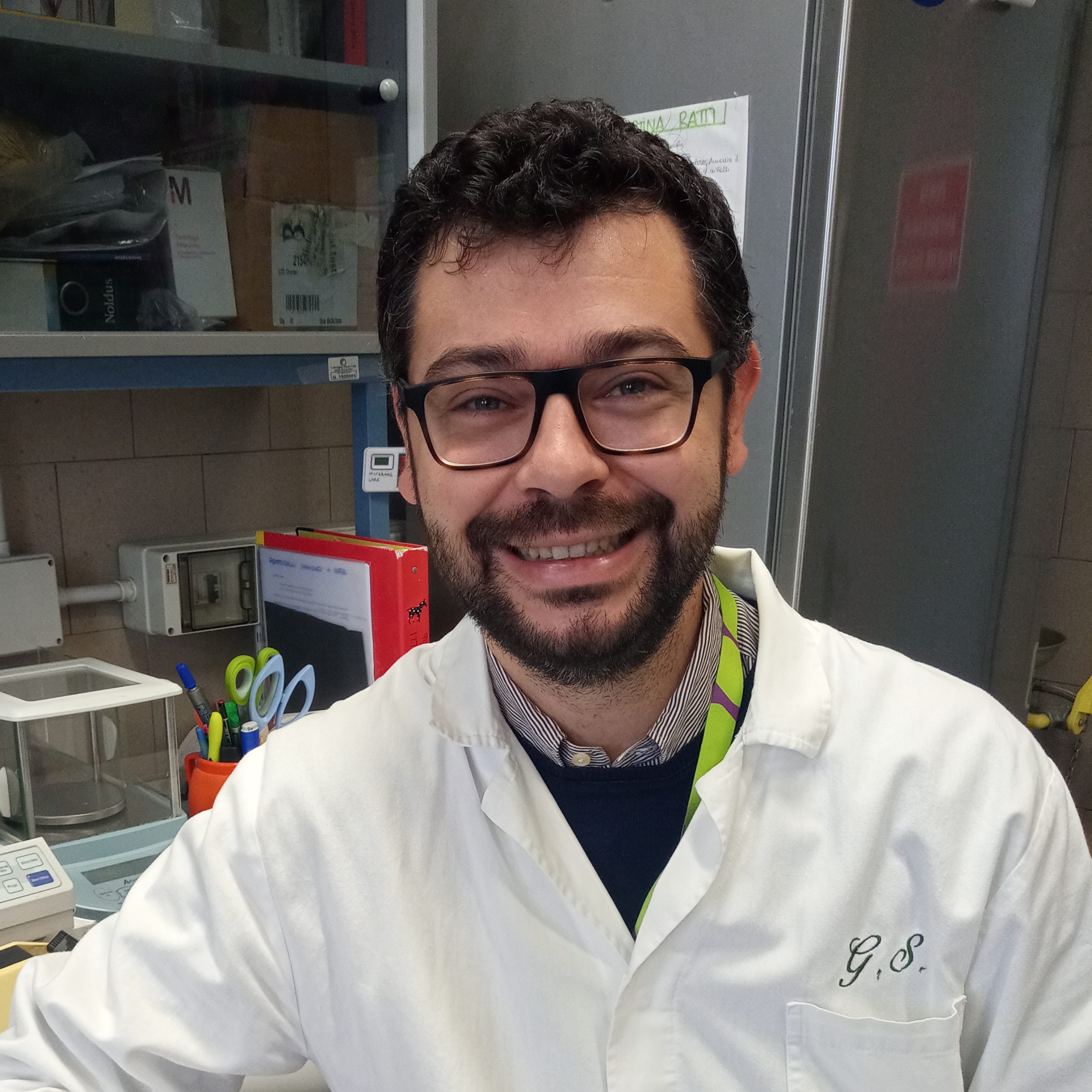 Gabriele Sansevero
Neuroscience Institute – National Research Council of Italy, Pisa (Italy) • Gabriele Sansevero is a fixed-term researcher at the Neuroscience Institute of the CNR (Pisa). He obtained a Bachelor's Degree in Ecological and Biodiversity Sciences and a Master's Degree in Applied Biology from the University of Pisa and a PhD in Neuroscience from Florence University. He is interested in studying the impact of lifestyle on different neurodevelopmental disorders by combining electrophysiological recordings and behavioural studies.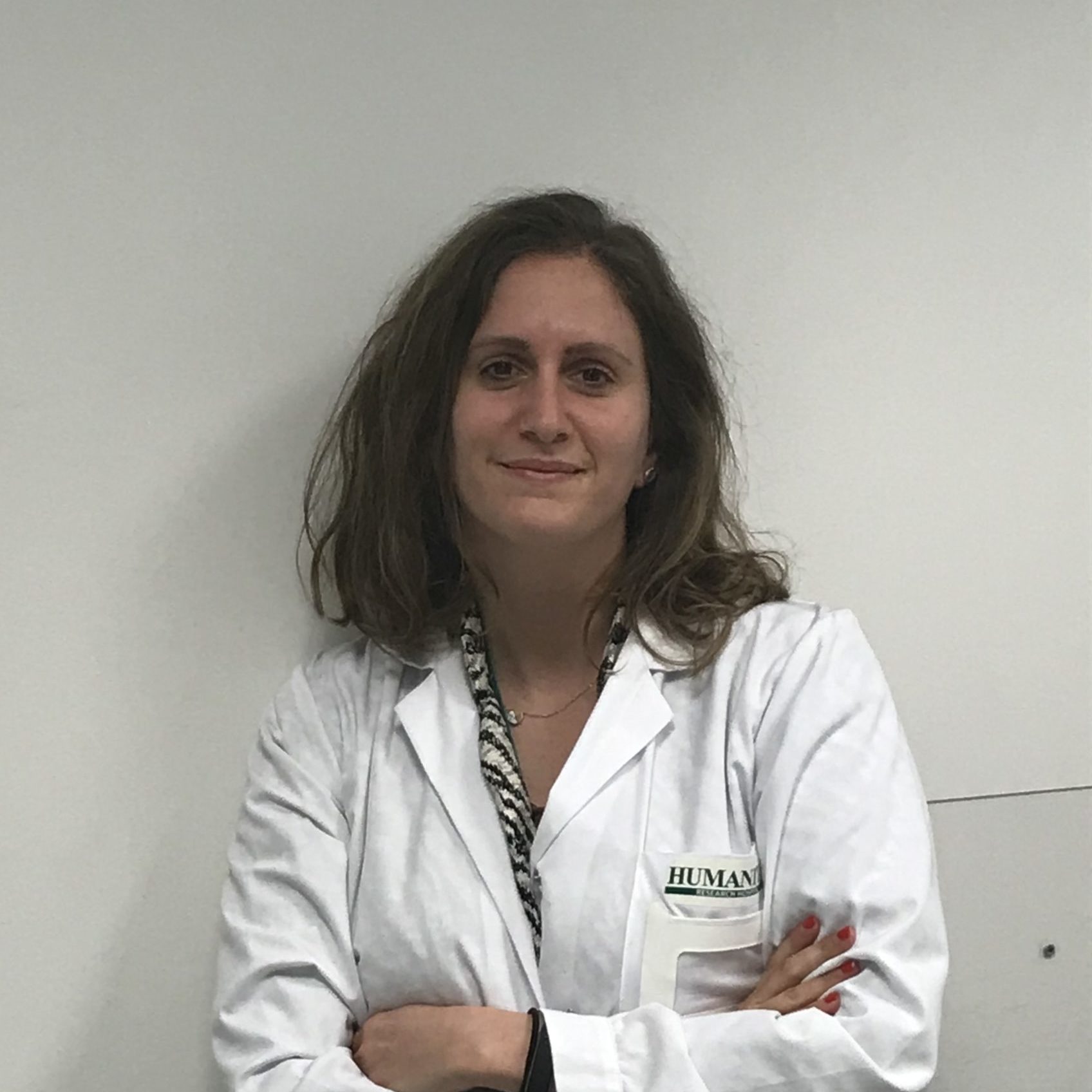 Elisabetta Stanzani
Humanitas Research Hospital, Rozzano (Italy) • Elisabetta Stanzani graduated in Biotechnology at the University of Bologna in 2011 and obtained her PhD in Biomedicine at the University of Barcelona in 2016. Since the beginning of her scientific adventure, she dedicated passionately to the study of Glioblastoma, Cancer Stem Cells and radiobiology. In the last year she joined the laboratory of Michela Matteoli at the Humanitas Research Hospital where she is currently investigating the crosstalk between surrounding non-cancerous cells and Glioblastoma.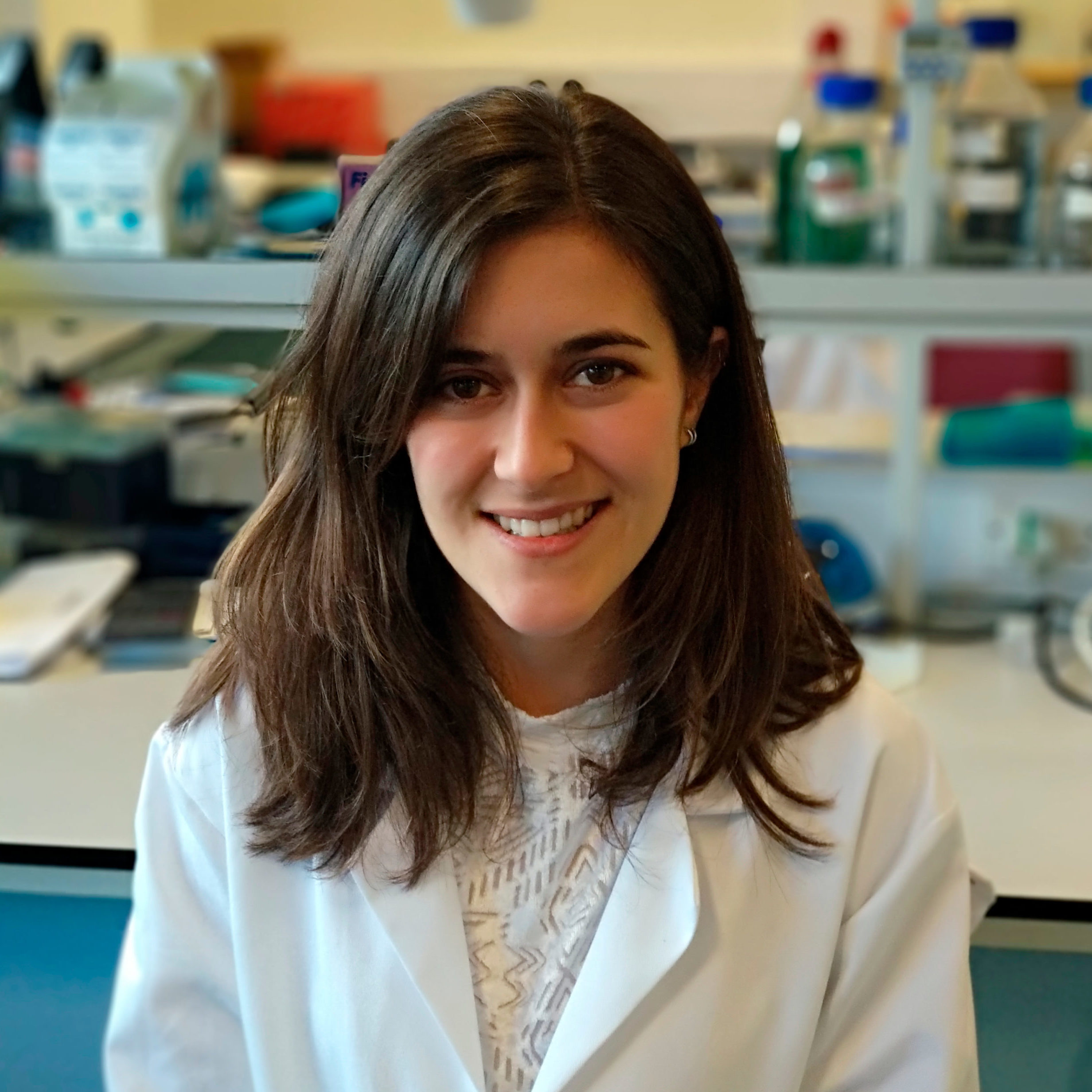 Maria Velasco
CNIO, Madrid (Spain) • María obtained her BSc in Biochemistry from Universidad Complutense de Madrid (Spain) and her MSc in Biomedical Sciences from the University of Brighton (United Kingdom). Because of her passion for research, she started her PhD studies in the lab of Prof. Dev in Trinity College Dublin (Ireland) in 2015, where she investigated the role of mechanoreceptor Piezo1 in the Central Nervous System during neuroinflammation and in demyelinating disorders. After a postdoct position in Dr. Rutkowska's lab at the Gdanski Uniwersitet Medyczny in Gdansk (Poland) investigating EBI2 and Piezo1 in Multiple Sclerosis, she joined the H12O-CNIO Hematological Malignancies Clinical Research Unit (Madrid, Spain) in 2021 with a Marie-Sklodowska Curie Fellowship, to investigate Piezo channels in glioma. Her research interest focuses in the biomechanics of the brain and the role of mechanoreceptors in the central nervous system in health and disease.