The BraYniacs
– Abstract selection and poster evaluation –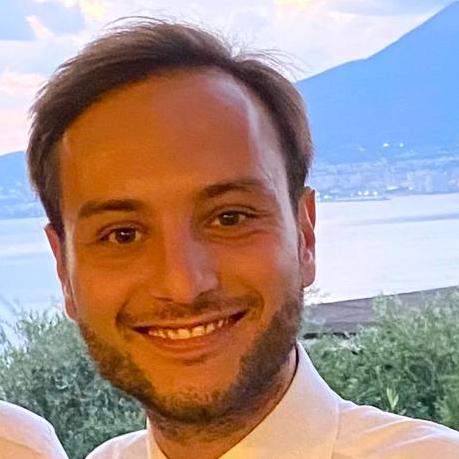 Gianmarco Abbadessa
University of Campania "Luigi Vanvitelli" (Italy) • Gianmarco Abbadessa is a young neurologist and PhD student in Neuroscience. His research field is clinical and experimental neuroimmunology. He completed the speciality program in Neurology in 2021 at the University of Campania Luigi Vanvitelli with a thesis aiming to identify immunological markers of clinical response to anti-CD20 agents in Multiple Sclerosis patients. Since the beginning of the residency program, he has followed the clinical and research activities of the outpatient Multiple Sclerosis clinic led by Prof. Simona Bonavita. Beyond clinical research activity, he currently works on a project exploring the relationships between coagulation and neuroinflammation in Multiple Sclerosis and their potential clinical implication. Furthermore, since January 2020, he has attended the T- reg cell lab led by Prof. Giuseppe Matarese (Federico II University, Italy), where he is working on projects aiming to characterize the role of regulatory lymphocytes in the pathogenesis of Multiple Sclerosis. He has always been active in scientific associations, and currently, he is the junior coordinator of the Italian Section of Young Neurologist (SIgN).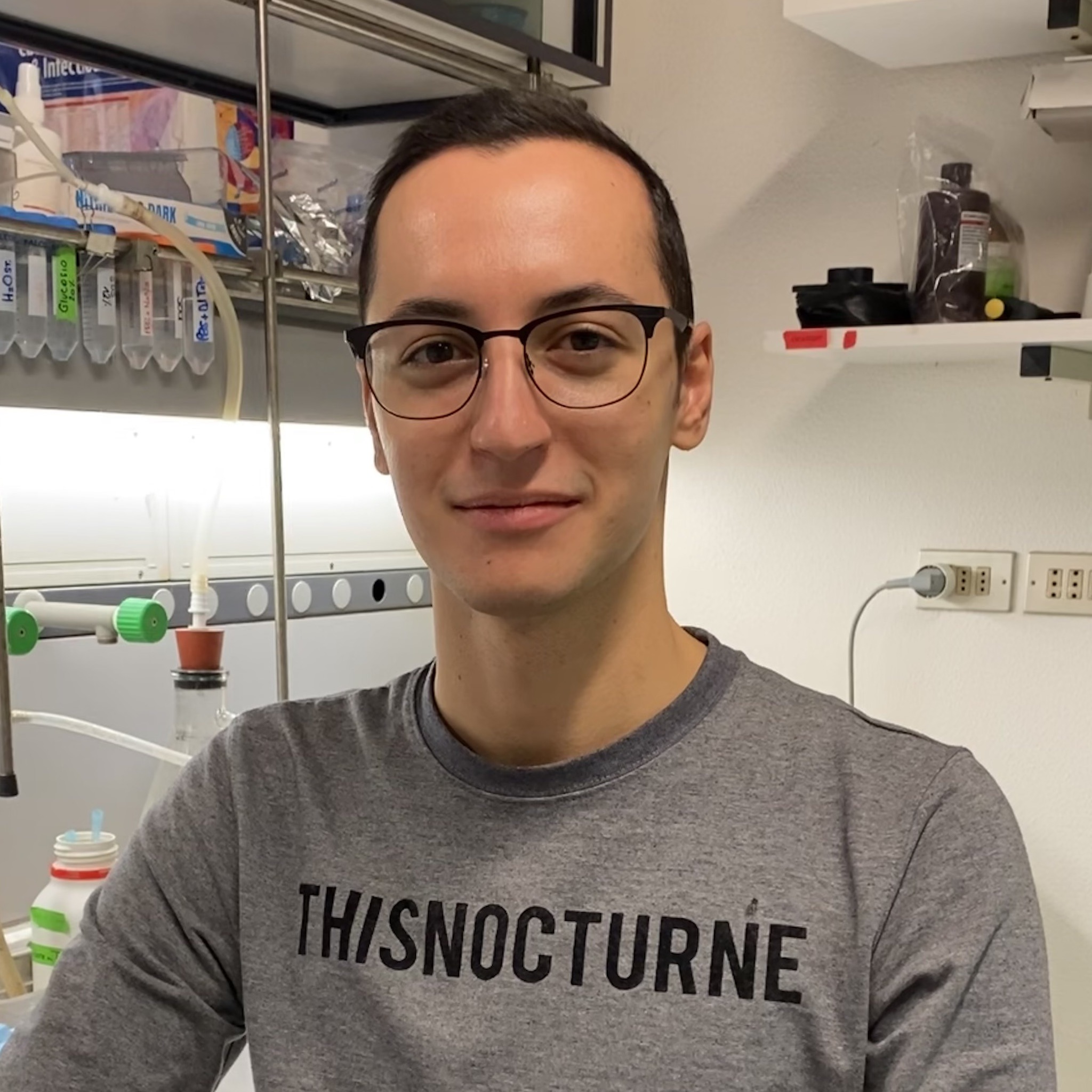 Stefano Amoretti
University of Padua (Italy) • Stefano Amoretti is a first year PhD student in Biomedical Sciences at the University of Padua, currently working in the Neuroparalysis and Neuroregeneration lab of Prof. Rossetto. His current focus is on Botulinum neurotoxin as a tool to study neuromuscular junction remodelling and plasticity. He pursued a bachelor's degree in biology at University of L'Aquila with a thesis focused on the role of white matter in the pathophysiology of Parkinson's disease. He then obtained his master's degree in Neuroscience at the University of Pisa, working on microglia-derived Extracellular Vesicles carrying β-amyloid able to induce hyperexcitability of the cortico-hippocampal network.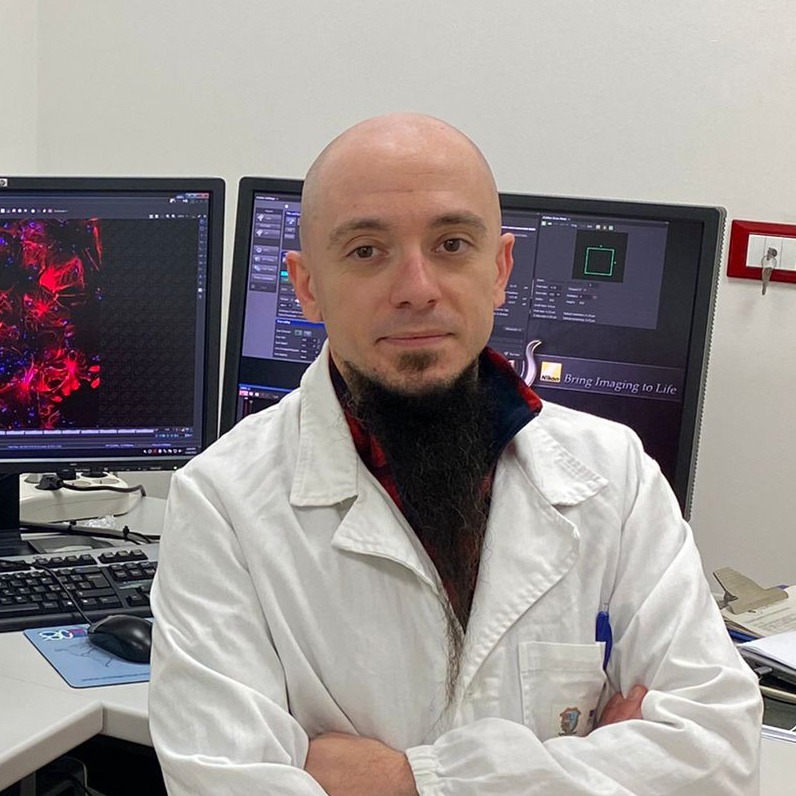 Vito Antonio Baldassarro
Department of Veterinary Medical Sciences, University of Bologna (Italy) • Vito Antonio Baldassarro was born in Foggia (Italy) in 1987. He started his scientific study at the high school as industrial chemist, then switching to the biology field with a bachelor's degree in biotechnology and a master's degree in animal biotechnology at the University of Bologna, in 2011. In the same year he started to work at the Interdepartmental Center of Industrial Research – Health Science and Technologies – where he remained for almost ten years, focusing his research on Translational Medicine and Neurobiology, with a focus on in vitro models, advanced imaging, and molecular biology. At the same time, he achieved his PhD in Cellular and Molecular Biology at the University of Bologna, building a partnership with the Institute of Genetic and Cellular and Molecular Biology of the University of Strasbourg (FR), where he also obtained a Postdoc contract. From 2021 he is a Junior Researcher (RTDa) at the Department of Veterinary Medical Sciences at the University of Bologna.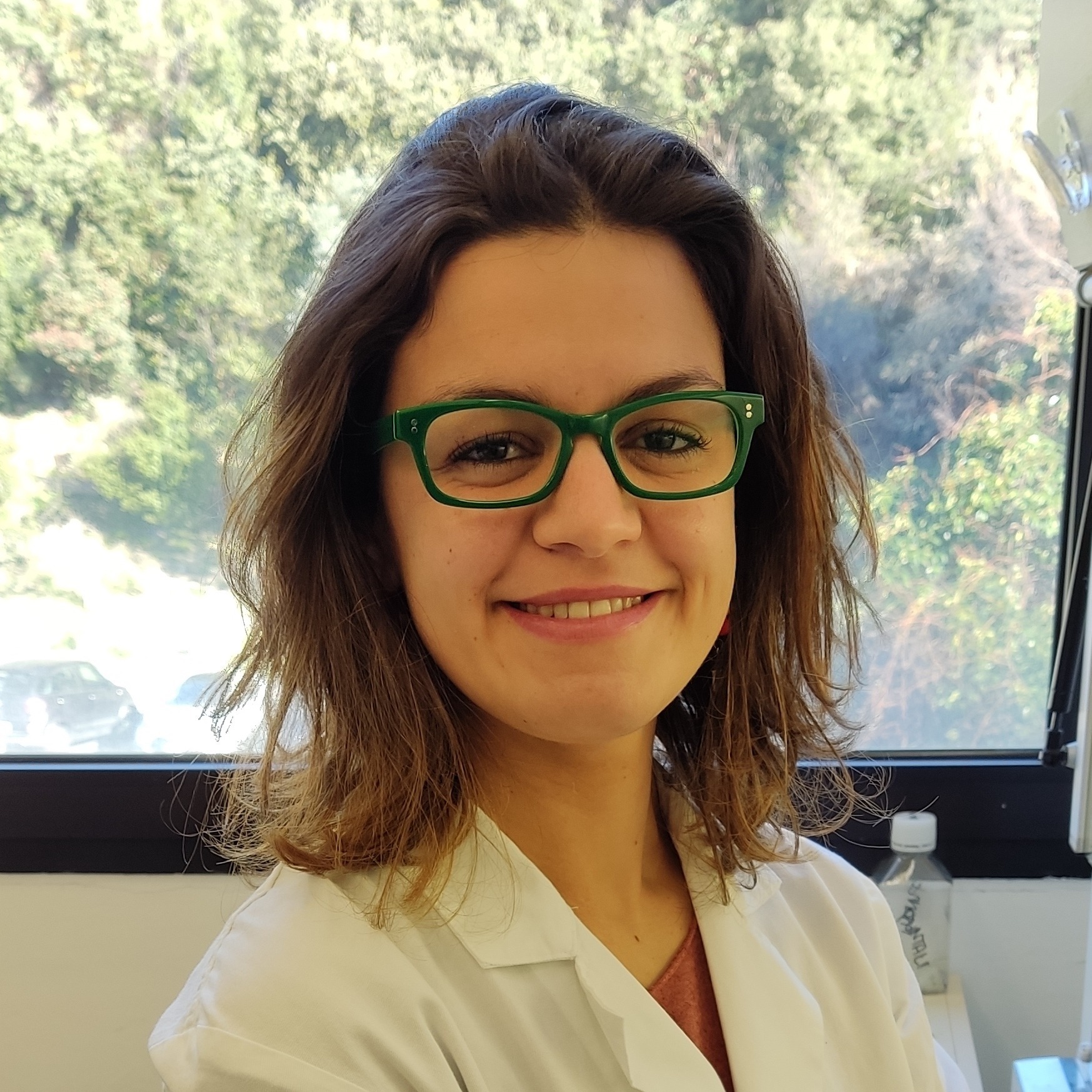 Marta Bottero
IRCCS San Martino Hospital, Genoa (Italy) • Marta Bottero is a research fellow at the Experimental Neuroscience Lab, IRCCS San Martino Hospital, Italy. She obtained her Bachelor's degree in Biotechnology, and then a Master's in Pharmaceutical Medical Biotechnology at University of Genoa. The main focus of her research is the etiopathogenesis of multiple sclerosis (MS), a chronic and autoimmune disorder affecting the central nervous system. Particularly, she is investigating the role of a membrane-spanning proteoglycan, nerve-glial antigen 2 (NG2) in neuroinflammation and its possible role in the autoimmune response and the role of tolerogenic dendritic cells for a suitable adjunct therapeutic approach in MS.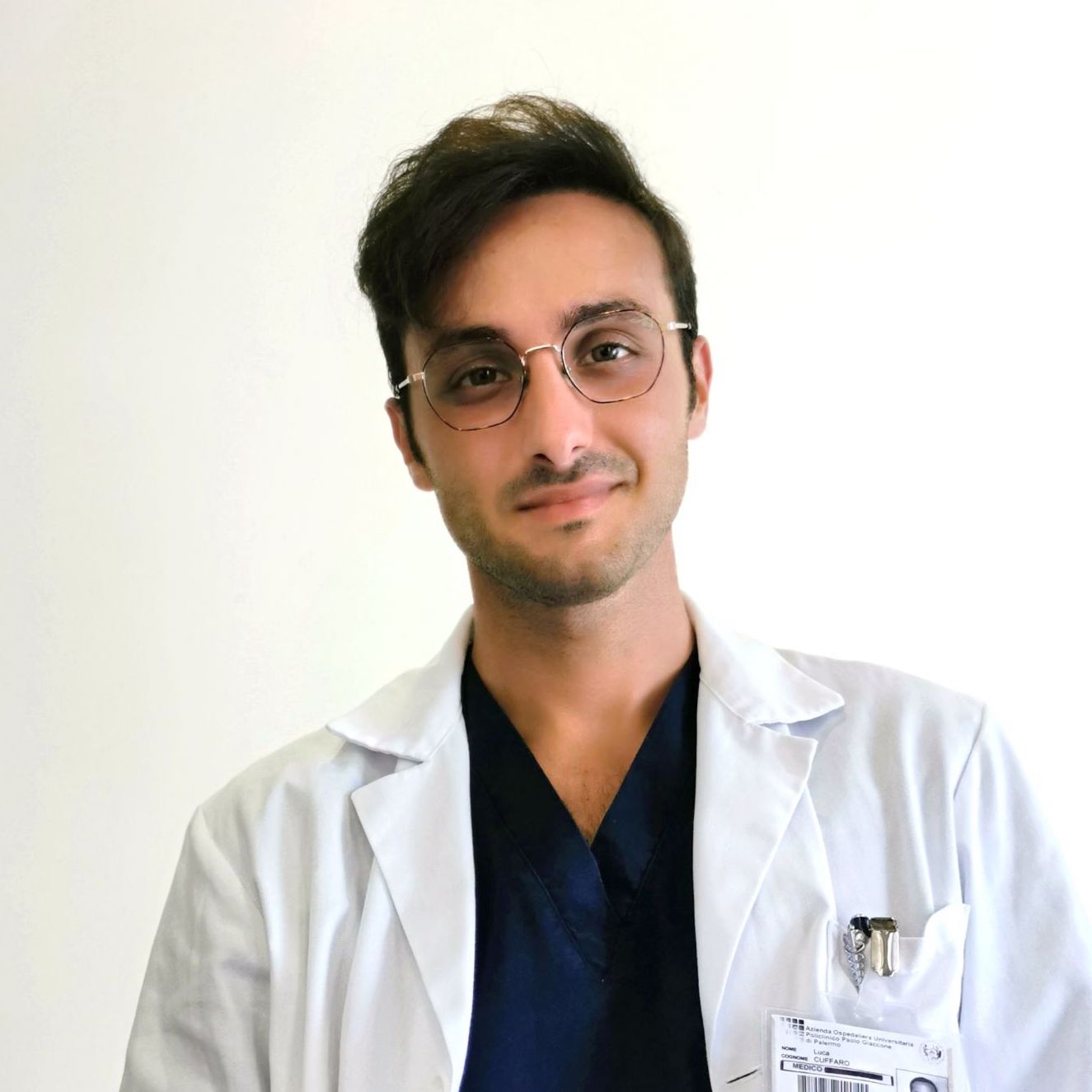 Luca Cuffaro
University Hospital San Paolo, Milan (Italy) • I am a young neurologist, who graduated in 2014 in medicine and surgery at University of Pavia with a thesis in collaboration with IRCCS C. Besta Institute in Milan and completed the specialty programme in neurology in 2020 at University of Palermo after a research fellowship at UEL of London (unfortunately partially attended due to the pandemic). I have always been interested in neurodegenerative diseases: I began with my thesis project in medicine about the usage of STN-DBS for treatment of ICD in Parkinson disease, and during my residency, I have been part of neurodegenerative research groups (motor neuron diseases, atypical parkinsonism, degenerative dementia), with a special focus on CSF biomarkers and biostatistical correlations with EEG data; actually, I follow the clinical and research activities of outpatient memory clinic and I am working on a teleneurology project; I am also a tutor of young residents in neurology and occasionally I do university lectures. I have always been active in terms of scientific associations, as I am the actual chair of RRFS of European Academy of Neurology.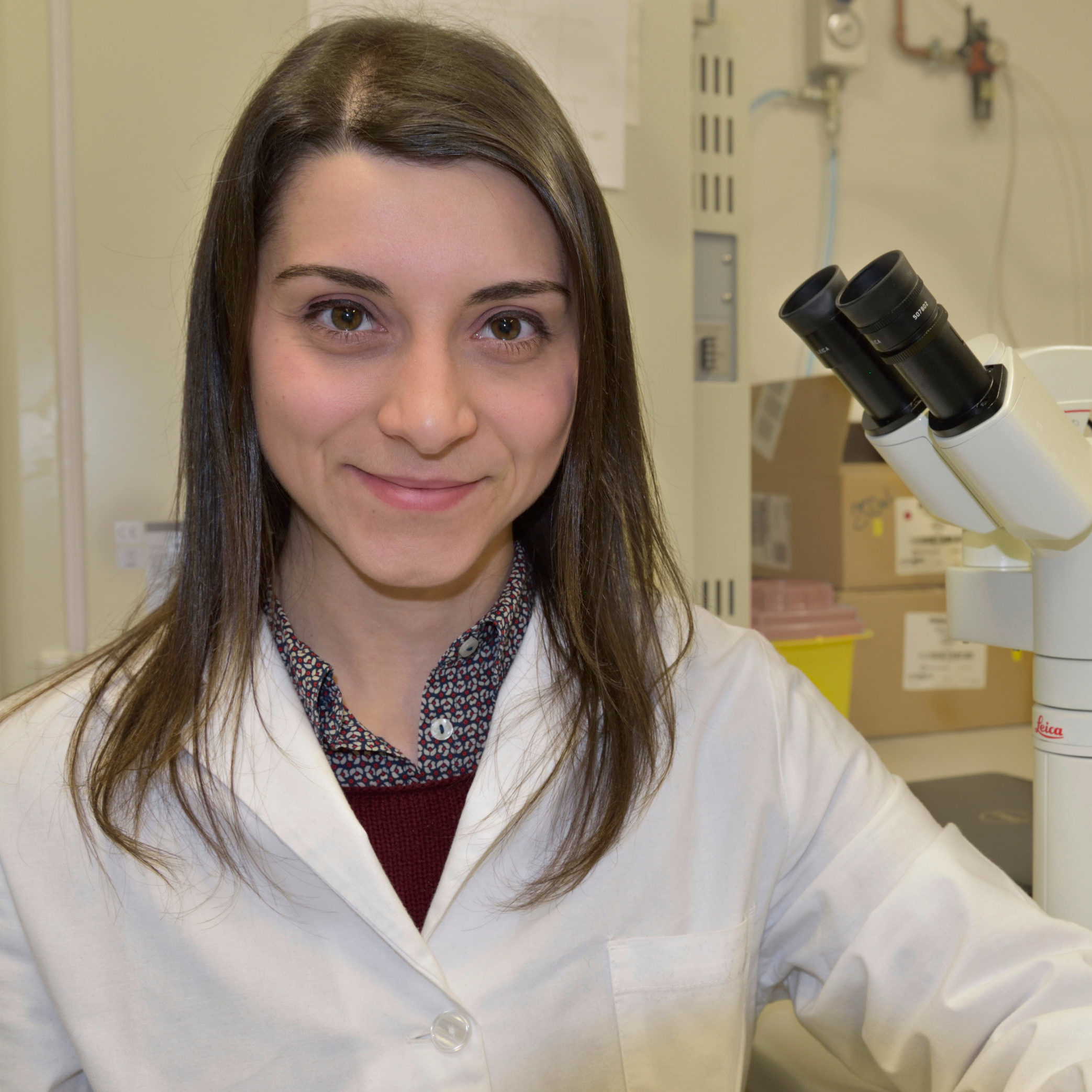 Giulia D'Arrigo
Neuroscience Institute - National Research Council of Italy, Milan (Italy) • Giulia D'Arrigo is a post-doc working in the lab of Dr Claudia Verderio at the CNR Institute of Neuroscience of Milan. She graduated in Neurobiology at the University of Pavia in 2015 and obtain in 2019 the PhD in Functional and Structural Genomics at the International School for Advanced Studies of Trieste (SISSA) in collaboration with the CNR Institute of Neuroscience in Milan. During her master internship in Neurobiology, she collaborated to demonstrate the transfer of miRNAs from glial inflammatory extracellular vesicles (EVs) to neurons. While attending her PhD program, she studied the dynamics of EV-neuron interaction exploiting optical manipulation, a technique that allows to trap and deliver single particles in a suspension of cultured cells in vitro and investigated the mechanisms by which EVs can interact and move following the neuronal network. Currently, she is studying the involvement of microglia-derived EVs in mediating the synaptic pruning, a process by which excessive synapses are eliminated in the developing brain.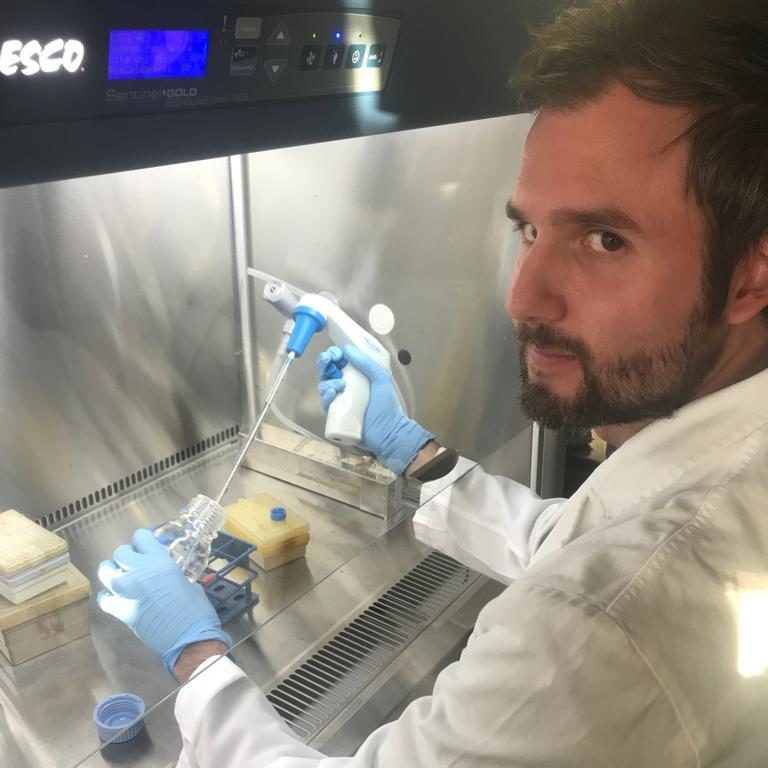 Samuele Negro
University of Padova (Italy) • Samuele Negro is a 31 years old postdoctoral research fellow in the Department of Biomedical Sciences at the University of Padova. He obtained his master degree in Sanitary Biology and PhD in Neurobiology at the University of Padova. His research aims to provide a deeper understanding of the complex array of intercellular and intracellular signalings that govern the process of peripheral nerve degeneration and regeneration: in particular, his work is focused on the pivotal role played by Schwann cells in the regenerative process. Thanks to a short term EMBO fellowship, in 2018, he also spent 3 months at the Sobell Department of Motor Neuroscience and Movement Disorders (UCL-Institute of Neurology, London)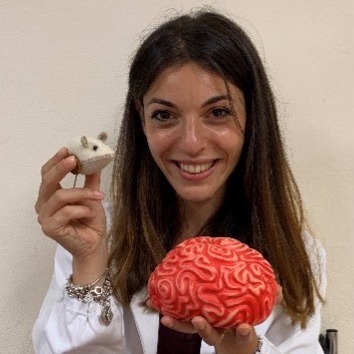 Paola Pacifico
Scuola Normale Superiore, Pisa (Italy) • Paola is a Ph.D. student in Neurobiology at Scuola Normale Superiore (Pisa). Her research interests include pain sensation, transmission and processing. She is currently working on the role of NGF-TrkA system within a group of rare congenital painless syndromes and in itch. Before joining the SNS, Paola worked as an intern at the European Molecular Biology Laboratory (EMBL) in Rome where she received her MSc in Neurobiology at Sapienza Università di Roma. She received the BSc in Biological Science at Modena and Reggio Emilia University.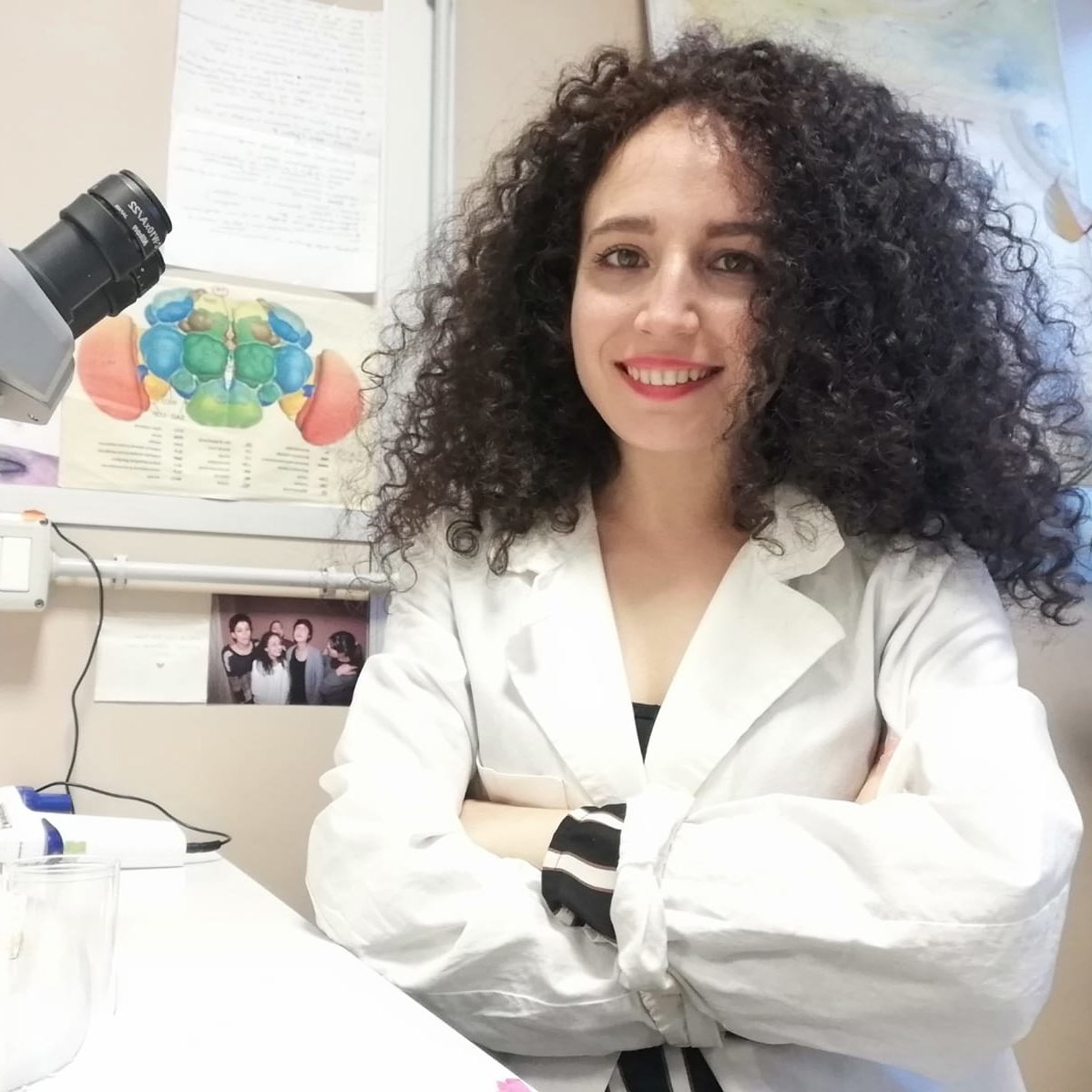 Simona Paglia
University of Bologna (Italy) • I obtained my Bachelor's degree in "Molecular Biology" at the University of Molise, then I moved to Bologna where I attended the Master course in "Health Biology". During my internship and as graduate fellow, I started working on a neurogenic model of brain cancer in Drosophila. Currently, as a PhD Fellow of the PhD Programme in "Cellular and Molecular Biology" at University of Bologna, I am focusing on the molecular signature of an adult brain malignancy originated from a specific population of neural stem cells.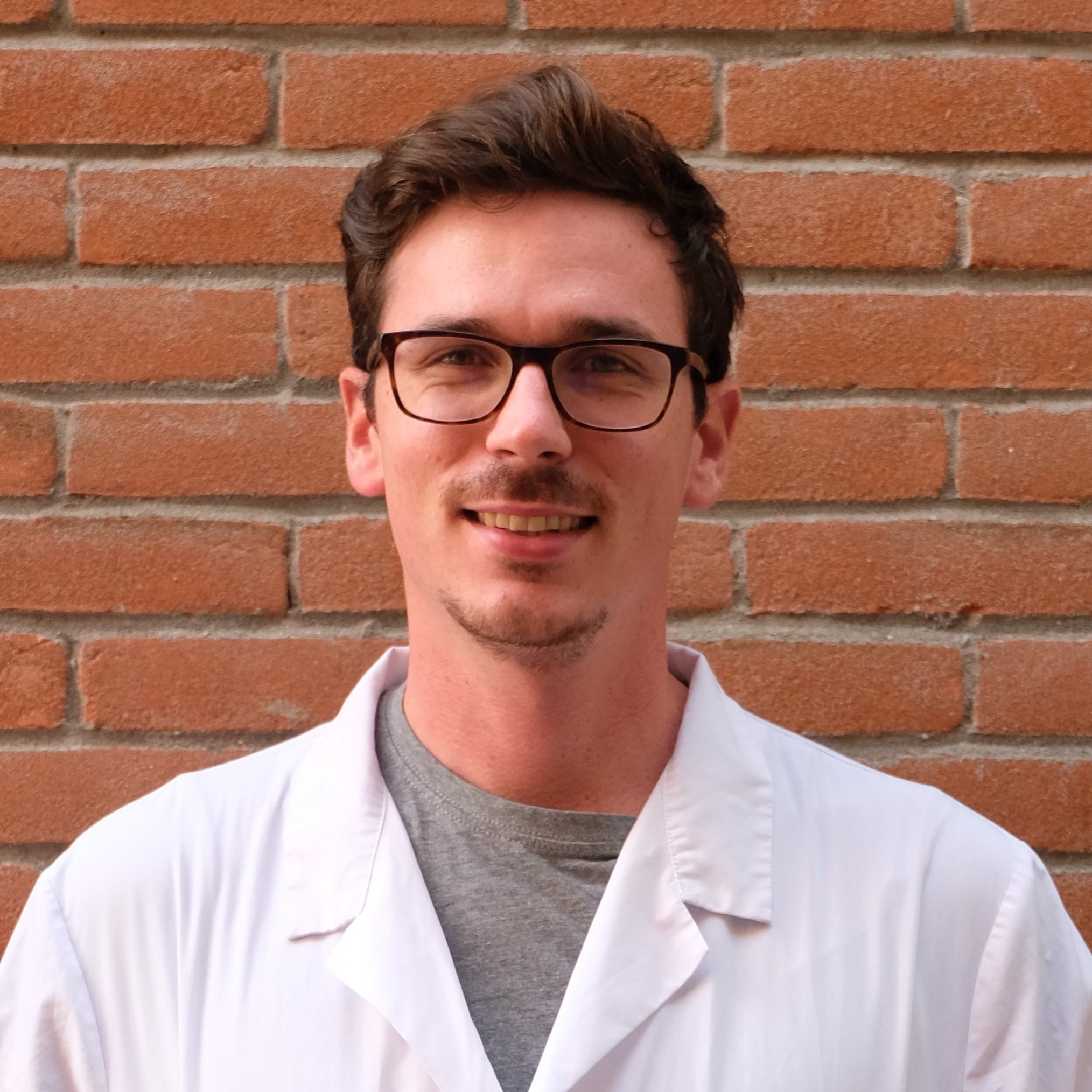 Gianmarco Pallavicini
Department of neuroscience "Rita Levi Montalcini", University of Turin (Italy) • Gianmarco Pallavicini is a post-doc working in the lab of Ferdinando Di Cunto at Neuroscience Institute Cavalieri Ottolenghi. He has been working in Di Cunto's Lab since August 2012 obtaining his bachelor degree in Molecular Biotechnology and, further, his PhD in "Molecular Medicine". Since the beginning of his training, Gianmarco was strongly attracted to develop the microcephaly gene Citron Kinase as a novel target for pediatric brain tumors. During the last 3 years he was awarded a FIRC fellowship centered on increasing the mechanistic understanding of tumor suppression based on microcephaly genes inhibition.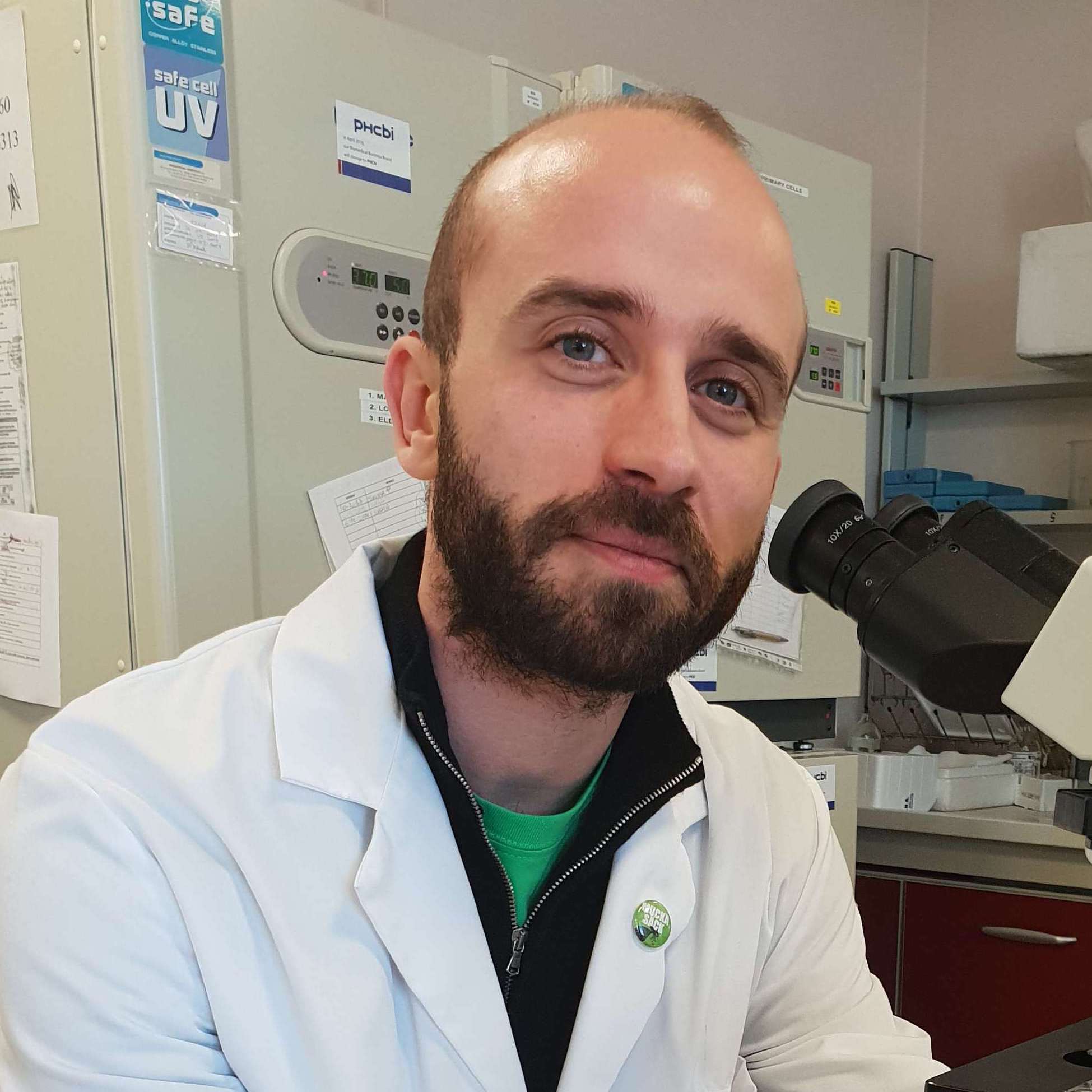 Marco Rasile
Humanitas University, Rozzano (Italy) • Marco Rasile earned his MS in Medical Biotechnology and Molecular Medicine at the University of Milan (Italy), and later his PhD in Morphological Sciences at the same institution. During his PhD, Marco studied the effects of infection-mediated maternal immune activation (MIA) on offspring' brain development, a non-genetic animal model of psychiatric disorders. He is interested in the neurovascular unit (NUV) and in the investigation of its anomalies induced by inflammation during in-utero development or ageing processes. In 2019 Marco temporary joined the McCarthy lab (Baltimore, MD) to investigate sexual di-morphisms in cerebrovascular development. At present, he is a Post-doc in Michela Matteoli lab at Humanitas Research Hospital.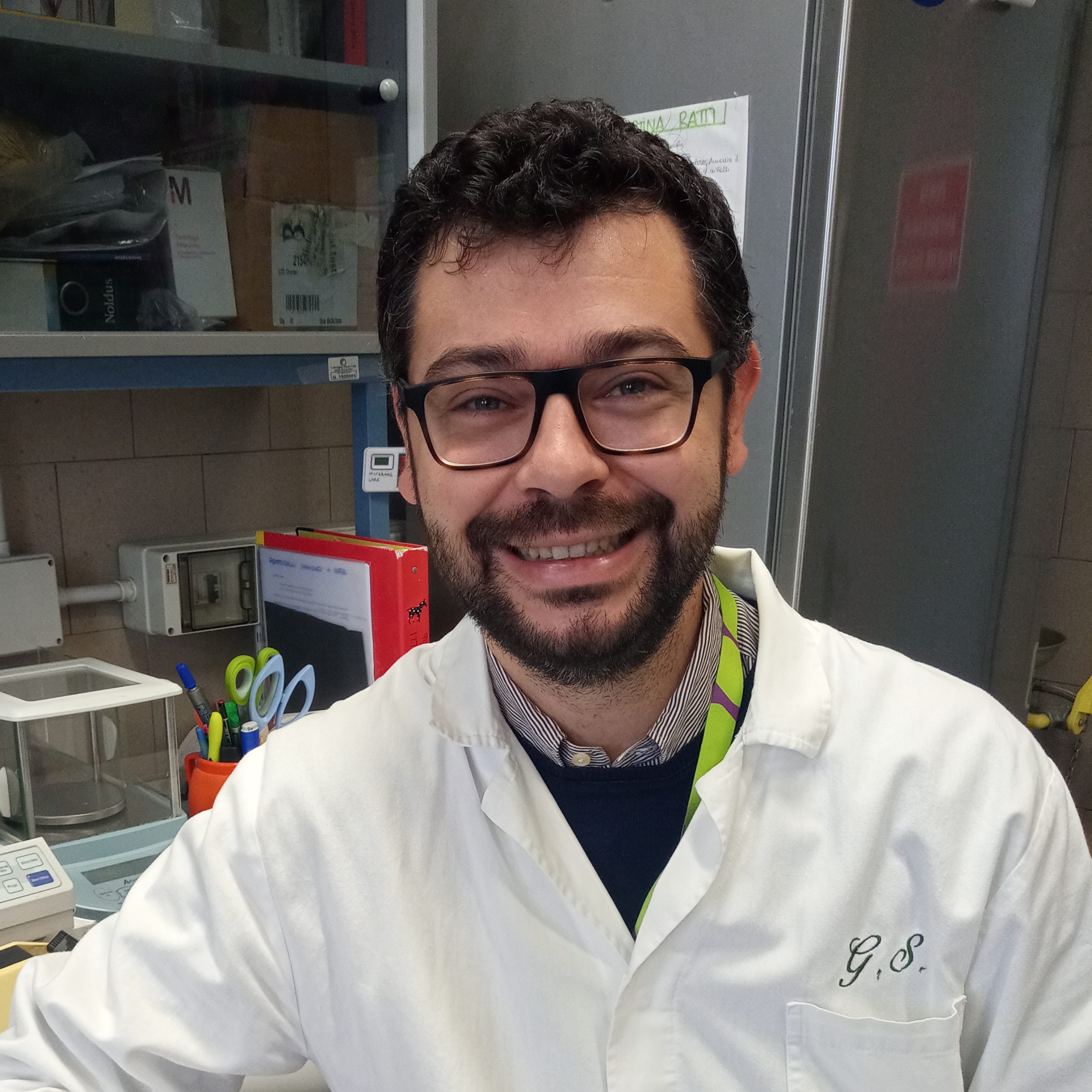 Gabriele Sansevero
Neuroscience Institute – National Research Council of Italy, Pisa (Italy) • Gabriele Sansevero is a senior post-doc at the Neuroscience Institute of the CNR (Pisa). He obtained a Bachelor Degree in Ecological and Biodiversity Sciences and a Master Degree in Applied Biology from the University of Pisa and a PhD in Neuroscience from Florence University. He is interested in studying the impact of lifestyle on different neurodevelopmental disorders. At the moment, with the support of Fondazione Umberto Veronesi, his research is focused on the role of diet and physical activity on neuronal plasticity.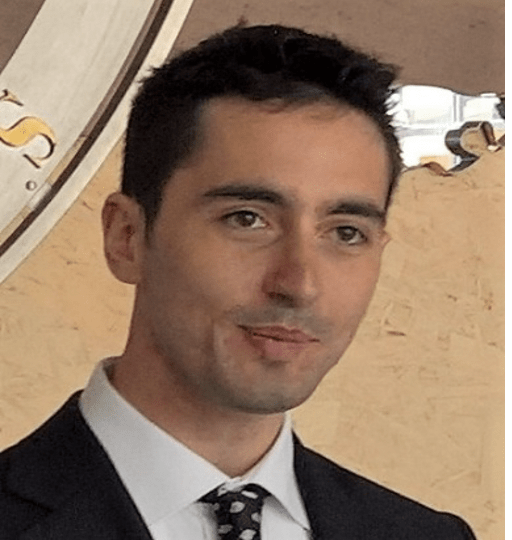 Giacomo Sferruzza
San Raffaele Scientific Institute, Milan (Italy) • In 2016 was graduated with honors in Medicine and Surgery at Università Vita-Salute San Raffaele, with a thesis on project of personalized medicine focused on fingolimod treatment for Relapsing Remitting Multiple Sclerosis patients and based on integration of genomic, transcriptomic, clinical and radiological data. I successfully achieved the USMLE Step 1 and 2CK (score 242 and 238, respectively). In 2017, I joined the Residency School in Neurology at my alma mater where I had the chance to work as a fellow in the Neuroimmunology Unit Laboratory led by Prof. G. Martino. I've focused my attention on endogenous Neural precursors cells (NPCs) and their so-called "non-neurogenic functions" under physiological conditions. Specifically, I contributed to explore the role of NPCs in tuning striatal connectivity and influencing decision-making in mouse model and then I have led a project aimed to evaluate the potential role of NPCs in modulating brain ageing. I'm always ready to face new challenges and test myself, in fact I took part in several didactic activities organized by European School of Neuroimmunology and Associazione Italiana Neuroimmunologia, and in 2020 I contributed to the organization of the XIX Residential Course of Neuroimmunology and V congress of Società Italiana Neurolgia Giovani where I participated as Chair. In the last two years I've also joined the board of Società Italiana Neurologia Giovani as adviser and project coordinator of 'Articolo del mese SIN'. I was recently assigned a PhD position in Neuro-Oncology at International PhD Course in Molecular Medicine at Università Vita-Salute San Raffaele, titled "An in-depht appraisal of cytokine-induced killer (CIK) cells in glioblastomas with unmethylated MGMT promoter", under the supervision of Dr. Gaetano Finocchiaro.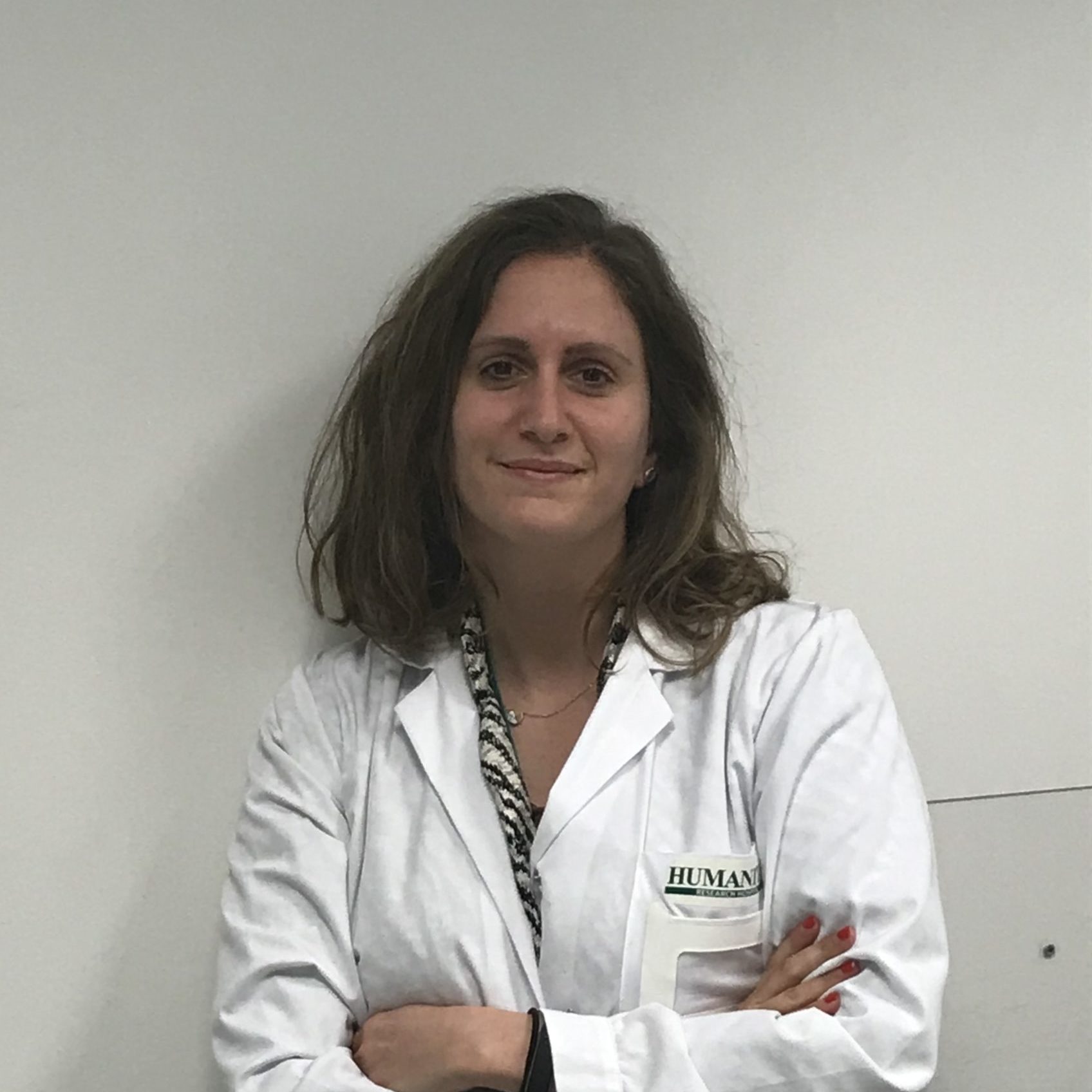 Elisabetta Stanzani
Humanitas Research Hospital, Humanitas Research Hospital, Rozzano (Italy) • Elisabetta Stanzani graduated in Biotechnology at the University of Bologna in 2011 and obtained her PhD in Biomedicine at the University of Barcelona in 2016. Since the beginning of her scientific adventure, she dedicated passionately to the study of Glioblastoma, Cancer Stem Cells and radiobiology. In the last year she joined the laboratory of Michela Matteoli at the Humanitas Research Hospital where she is currently investigating the crosstalk between infiltrating macrophages and Glioblastoma Cancer Stem Cells.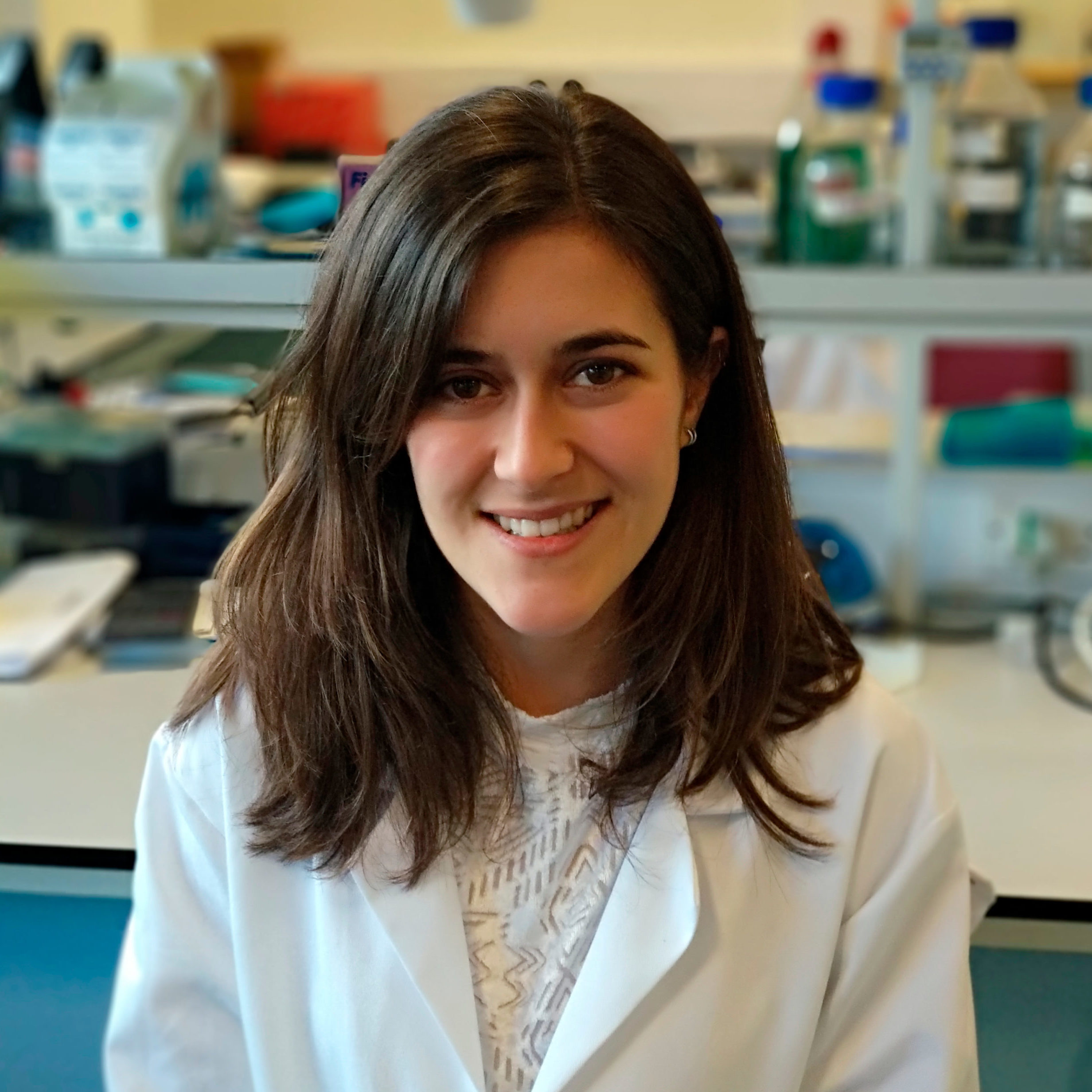 Maria Velasco
Trinity College, Dublin (Ireland) • María obtained her BSc in Biochemistry from Universidad Complutense de Madrid (Spain) and her MSc in Biomedical Sciences from the University of Brighton (United Kingdom). Because of her passion for research, she started her PhD studies in the lab of Prof. Dev in Trinity College Dublin (Ireland) in 2015, where she investigated the role of mechanoreceptor Piezo1 in the Central Nervous System during neuroinflammation and in demyelinating disorders. She is currently a postdoct in Dr. Rutkowska's lab at the Gdanski Uniwersitet Medyczny in Gdansk (Poland). Her research interest focuses in the biomechanics of the brain and the role of mechanoreceptors in the central nervous system in health and disease.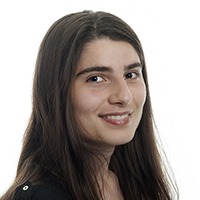 Laura Porta
SISSA, Trieste (Italy) • Laura is a Ph.D. student of Cognitive Neuroscience at SISSA, in which she focuses on object recognition in rats and machines. She obtained her Bachelor's degree in Biotechnology at the University of Sassari, and then a Master's in Neuroscience at the University of Pisa. Previous research experience involved the epigenetic control of transcription at the Institut Pasteur (France), and D. melanogaster behavior and optogenetic conditioning at the MRC Laboratory of Molecular Biology (UK) and the Janelia Research Campus (USA). The biological and neuroscientific background is interleaved with strong programming skills developed working in a year as a software engineer.