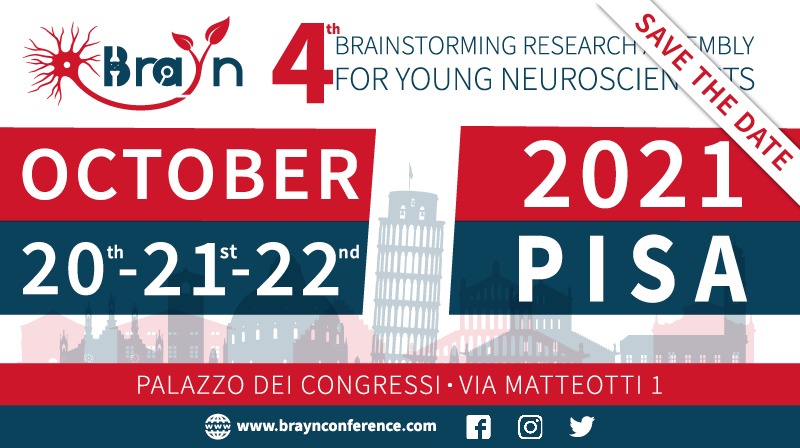 BraYn stands for "Brainstorming Research Assembly for Young Neuroscientists", and is an initiative which aims to create a congress specifically intended for young researchers under the age of 40 working in the field of Neuroscience. The main goal of the BraYn initiative is to organize a scientific conference attracting different laboratories across Italy and Europe where young researchers, especially PhD students and junior postdocs, can share their knowledge, skills and ideas to establish new collaborations between different research groups. We believe that the BraYn conference will boost the number of connections between laboratories across Italy and Europe, this improving the chance for potential collaborations. At the same time, by hosting and involving neuroscientists from abroad, our goal is to make the BraYn conference a flagship event for young European researchers.
NEUROINFLAMMATION
Neuroinflammation describes the inflammatory response initiated in the central nervous system by resident cells or triggered by infiltrating immune cells. Furthermore, in neurodegenerative disease it is evident that neuroinflammation is a key player in central nervous system dysfunction. This and other aspects will be debated in the present session.
NEUROPHYSIOLOGY & NEURAL PLASTICITY
The physiology dealing with the functions of the central nervous system and the naturally occurring adapting to anatomical and environmental changes in central nervous system will be addressed in the new scientific session of BraYn 2020. Follow the session to be updated on new research activities in the field.
NEURO-ONCOLOGY
Neuro-oncology is an emerging field of investigation that studies nervous system tumors. As many of them can cause severe nervous system damage, neuro-oncology represents a trending research area in neuroscience, which may identify the molecular mechanisms involved in tumor pathogenesis. This would ultimately lead to the development of novel therapeutic approaches for the treatment of such life threatening diseases. These topics will be discussed in depth during the session.
PAEDIATRIC NEUROSCIENCE & PERINATAL NEUROLOGY
Perinatal neurology is a branch of medicine dealing with neurological, neuroinflammatory and neurodegenerative disorders of newborns. Here, we will discuss on the more recent advances in the field.
NEURODEGENERATION
Neurodegeneration is a key aspect of a large number of diseases characterized by progressive damage of the nervous system, which leads to irreversible neuronal death. We will be updated on the more recent advances in the field.